Herzlich Willkommen
auf den Internetseiten des Departments Economics!
Auf diesen Seiten finden Sie Informationen über die lehrstuhlübergreifenden Aktivitäten unseres Departments. Professurspezifische Informationen finden Sie auf den Internetseiten der jeweiligen Professur.
Vermissen Sie eine Information oder haben Sie weitere Anregungen? Dann schreiben Sie uns eine Email an empwifo(at)mail.uni-paderborn(dot)de.
Ihr Hendrik Schmitz
Aktuelles aus dem Department Economics
Departmentsprecher
Statistik und Quantitative Methoden der Empirischen Wirtschaftsforschung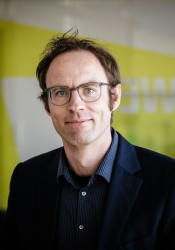 Office hours:
to make an appointment, please write an email to Christiane Borghoff  (empwifo(at)mail.upb(dot)de) and indicate your concern.