Kontakt/ Anreise
Anschrift
Universität Paderborn
Fakultät für Wirtschaftswissenschaften
Warburger Straße 100
33098 Paderborn
Anreise
Sie finden die Fakultät für Wirtschaftswissenschaften in Gebäude Q. Den genauen Standort können Sie dem nebenstehenden Lageplan des Universitätsgeländes entnehmen.
Folgende Links unterstützen Sie bei der Anreise mit dem Auto, der Bahn und der Orientierung in Paderborn.
Empfehlungen für die Anreise mit Bahn und ÖPNV (PaderSprinter)
Vom Hauptbahnhof Paderborn erreichen Sie die Universität (Zielhaltestelle lautet "Uni/Südring") innerhalb weniger Minuten mit folgenden Buslinien:
UNI Linie in Richtung Uni/Südring (nur in der Vorlesungszeit)
Linie 4 in Richtung Dahl
Linie 9 in Richtung Kaukenberg
Alternativ gelangen Sie mit der Linie 68 Richtung Schöne Aussicht zur Haltestelle "Uni/Schöne Aussicht".
Eine Fahrplanauskunft erhalten Sie im Internet unter www.padersprinter.de
Departmentsprecher
Statistik und Quantitative Methoden der Empirischen Wirtschaftsforschung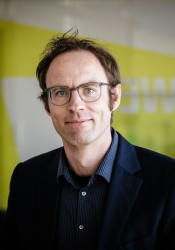 Office hours:
Tuesday 11 a.m. - 12 p.m. To make an appointment, please write an email to Christiane Borghoff  (empwifo(at)mail.upb(dot)de) and indicate your concern.