Research / SFB 901
Our research and teaching area can best be described as applied microeconomic theory. We primarily investigate issues in competition taking different perspectives, both methodologically and with regard to the area of application.
In the context of the SFB 901 "On-The-Fly Computing," we explore the market for composed services from an economic perspective. More specifically, we examine institutional questions of how to organize the market optimally to achieve a pre-defined goal, but also issues in competition policy of how to shape the functioning of the market in order to promote competition. In addition, we research the economic evolutionary foundations of competition in these two-sided markets.
In a second project area, we study economic issues in the provision of health care. Firstly, we scrutinize when and under what conditions introducing or intensifying competition can help to ensure a socially optimal quality level of supply. Secondly, we examine how quality-based reimbursement schemes affect the internal contract and incentive structures in hospitals and in the health care sector more generally.
For further informations about the the chair's research, please choose the respective member.
Research Topics
Dr. Britta Hoyer

Microeconomics
Experimental Economics
Networks
Matching

Dr. Joachim Heinzel

Competition Policy
Industrial Organization
Experience goods
Credence goods

Angelika Endres-Fröhlich

Competition Policy
Two Sided Markets
Industrial Organization
Networks
Further information:
Contact
Institutionenökonomik und Wirtschaftspolitik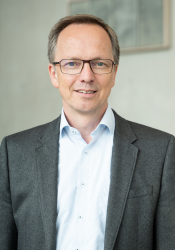 Office hours:
Die nächsten Sprechstundentermine finden am Donnerstag, 02.07.2020, am Dienstag, 07.07.2020, und am Dienstag, 14.07.2020, jeweils um 14 Uhr über Zoom statt. Bitte melden Sie sich per Mail an wipo@wiwi.upb.de zur Sprechstunde an.