Approaches to Research on Teaching and Learning in Higher Education
Summer School HoBid 2022
The Summer School HoBid is organized by Prof. Dr. Tobias Jenert (Fakulty of Business Administration and Economics), Prof. Dr. Ingrid Scharlau (Faculty of Arts and Humanities) and Prof. Dr. Carla Bohndick (University of Hamburg, Center for University Teaching and Learning) and takes place at Paderborn University from September 5th to 9th 2022.
Teaching and learning at universities are addressed by many disciplines that are diverse in terms of content and methodology. Current research in higher education can be described as a multidisciplinary, but hardly as an interdisciplinary field of research.Doctoral students in this field often feel that they do not really belong to any of these disciplines concerned with teaching and learning in higher education. This situation represents a major challenge for researchers in German-speaking countries – and this despite the fact that their research is clearly necessary for critically observing and understanding the many teaching-related innovations at universities.
The aim of the Summer School is to offer young academics in higher education research a platform for working on their projects, further education and networking. It is aimed at researchers from all disciplines who deal with challenging education-related issues at universities. Objectives for the participants are:
to develop their project and especially work out their individual methodological or theoretical contributions to interdisciplinary higher education research. In small groups, the researchers will analyze, criticize and substantiate their own and others' approaches and, in particular, identify lines of development of their projects. In addition, one's own work will be rethought in the context of other approaches (complementary, supplementary or advanced theories, models and methods).
interdisciplinary expansion of perspectives. By comparing different disciplinary points of view, understanding for other scientific approaches will be broadened and reflection of the assumptions as well as limitations of one's own disciplinary approach will be stimulated.
networking and strengthening the professional community. In addition to the young researchers, established international scientists are invited and there will be many opportunities for exchange.
The Summer School is funded by the VolkswagenStiftung. Housing and travel costs are covered by the Summer School.
The last Summer School HoBid took place at the University of Paderborn from September 16 to 19, 2019.
Further information:
Contact Person
Hochschuldidaktik und -entwicklung


Office hours:
nach vorheriger Terminvereinbarung per E-Mail
Contact Person
Institut für Humanwissenschaften > Psychologie > Kognitive Psychologie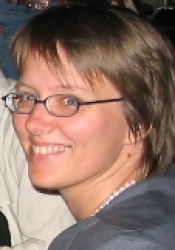 Office hours:
During the summer semester, I am on leave from teaching as part of TRR318 "Constructing Explainability" and do not offer regular office hours. Contact me by email if necessary.During the summer semester, I am on leave from teaching as part of TRR318 "Constructing Explainability" and do not offer... more