Decision Support & Operations Research Lab
Address
Universität Paderborn
Wirtschaftsinformatik 4: Decision Support & Operations Research Lab
Prof. Dr. Leena Suhl
Warburger Str. 100
33098 Paderborn
Head of chair
Wirtschaftsinformatik 4: Decision Support & Operations Research Lab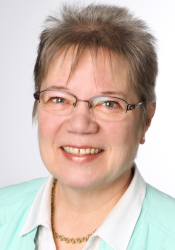 Office hours:
Nach Vereinbarung trimborn@dsor.de
Secretary
Office: Q2.451
Phone: +49 5251 60-5245
E-mail: carina.uhde(at)uni-paderborn(dot)de
E-mail: uhde(at)dsor(dot)de


Office hours:

Monday-Friday 9-11h and 13.00-15.30h

The office is closed from September 17-21, 2018. If you wish to submit documents you can do so by using my post box no. 26 in the basement (opposite Dean Secretary Q0 210).
IT-Service
Research staff
research assistant
Wissenschaftliche Hilfskräfte (WHB)