Jun. Prof. Dr. Kevin Tierney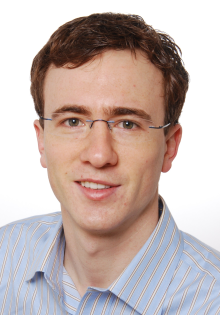 Wirtschaftsinformatik 4: Decision Support & Operations Research Lab
Junior Professor
Entscheidungsunterstützungssysteme und Operations Research
Professor
Office hours:
Office hours by appointment only.
Before emailing me:
If you are emailing me to ask whether I have a PhD position/DAAD position/teaching or research assistantship available, make sure to tell me what your favorite flavor of ice cream is in the first line of the email, or I will delete it without reading it.
Note that this also applies to requests to advise a bachelors/masters thesis if you are not already a student at the University of Paderborn.
Feel free to use the "du" form and to skip unnecessarily formalities in German or English.
Visitor:
Warburger Str. 100
33098 Paderborn
Postal Address:
Warburger Str. 100
33098 Paderborn